Volleyball Training to Get Up High, Hit Hard, and Make Amazing Plays 
Tell me if this Sounds like you...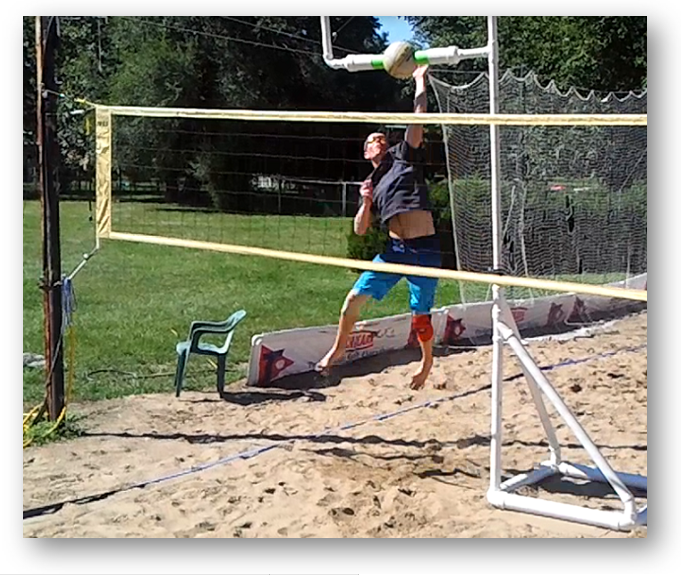 You search and search for volleyball training information on strength and conditioning and can't find anything specific to volleyball.
You're a player wanting to make the #1 club team, impress coaches and get an edge over teammates competing for your spot.
You're a volleyball coach and can't afford to waste time becoming an expert on strength and conditioning for volleyball.
You're a parent looking to get an advantage any way possible to help your child improve, make the team, and earn a college scholarship.

---
Sign Up for FREE Volleyball Training Today and Receive the Workouts I Use with My Clients!
---
About My Volleyball Training Journey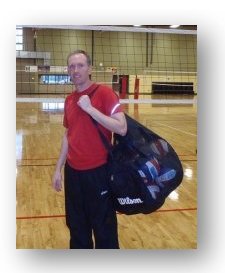 Hi, my name is Dennis Jackson. I have been involved in volleyball as a player and coach for over 25 years. My passion is teaching how to succeed at volleyball and I would love to share my passion with you.

It took me many years to figure out the secrets to training for volleyball.
By continuing to research and experiment, I soon discovered how important strength and conditioning is to performance on the volleyball court.  
Because of my strong desire to compete at the highest level possible, I continued to work extremely hard. I refused to listen to anyone trying to tell me my dreams won't coming true.  
Along the way I discovered Strength and Conditioning is the key to separating myself from the competition.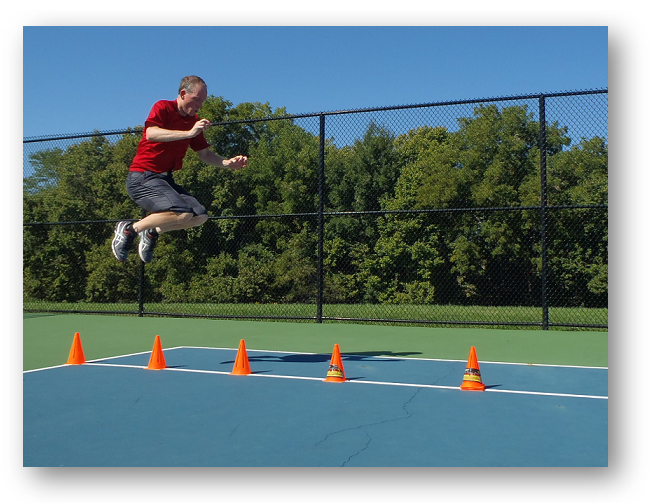 Plyometrics to Improve Jump Power
Because I found this to be so important, I studied really hard and earned one of the most highly respected certifications in the industry...
I am a Certified Strength and Conditioning Specialist (CSCS) by the National Strength and Conditioning Association (NSCA). This certification is known as the gold standard when it comes to training certifications. 


---
From the Many Years Training & Experimenting Like a Mad Scientist... I Ended Up with a Program Specific to  
Strength & Conditioning for Volleyball
So...Think it's too hard to learn how to train right for volleyball? 
Maybe you've been strength training for years and haven't achieved the increased vertical jump, speed, or court quickness you so desperately need... 

It seems no matter how hard you try, you STILL aren't making the kind of progress you need to make in order to take your game to the next level and FLY HIGH hitting the ball STRAIGHT DOWN like you see top players doing... 

You know the players I'm talking about...they move around the court making plays look so effortless.

If you want what those great players have...
If you want people to look at YOU and think "I wish I had those hops and could move like that" ...

If you want to be able to just INCREASE YOUR VOLLEYBALL STRENGTH, VERTICAL JUMP, AND QUICKNESS WHENEVER THE HECK YOU WANT...

Receive My FREE Volleyball Training
---
Here's What Others Are Saying about My Volleyball Training Programs...
"I am using your volleyball training program to help my daughter, and we just finished the jump program. At the halfway point, we had both increased our verticals (and me being 42, I thought that was quite impressive) by approx. 3-4"...we will retest after the 2 week rest period to see what the final increase is, but for that alone it was well worth the cost of the program. I would whole-heartedly endorse your program, but also warn that the jump program is very intensive...its not for everyone, but you get what you put into it."

Adam and Hayli Ferguson, Durham Region Volleyball Club DRVC 16u team (Hayli is #7)
Whitby, Ontario, Canada


---
Sign Up for FREE Today and Receive the Workouts I Use with My Clients!
---